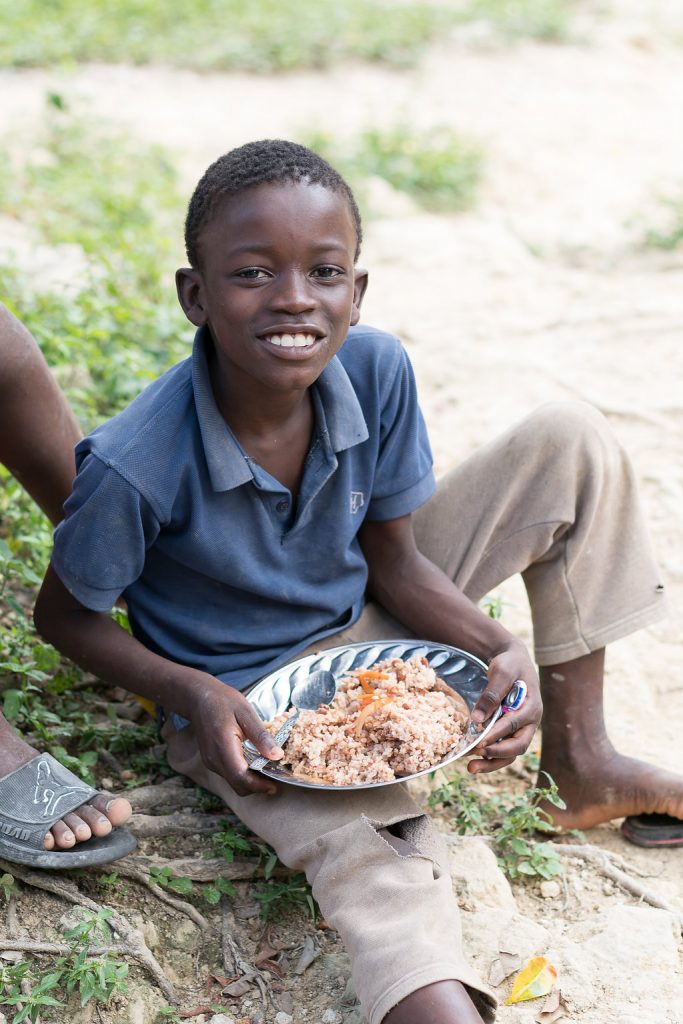 We have found the most effective way to care for hungry children is to bring help directly to them. The feeding program provides a traditional meal to impoverished children who otherwise might not have regular meals. Our program also provides a small income to cooks and raw food vendors, creating a local micro-economy.
One meal costs approximately $0.60.
You can provide:
– 40 meals for just $24;
– 100 meals for $60; or
– A year of meals for $216.
A small donation can give the gift of a life time. The feeding program not only lifts a burden from a child's parents, but lifts spirits through Christ and His word.