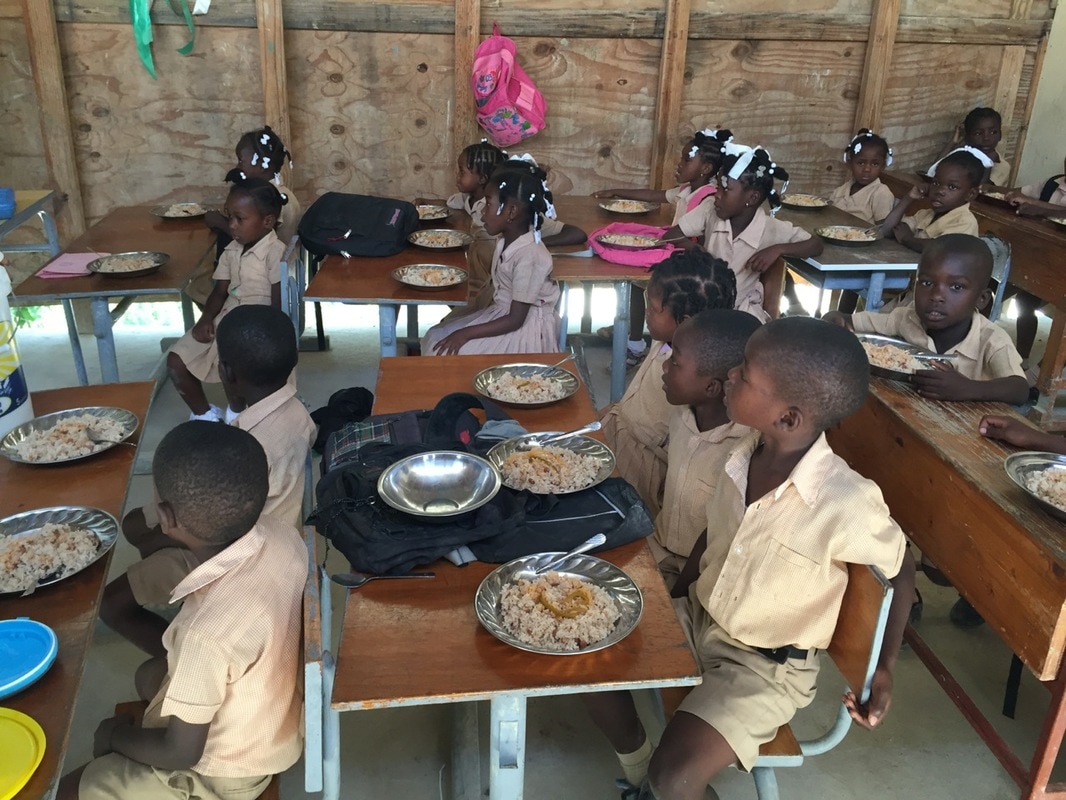 We have found the most effective way to care for hungry children is to bring help directly to them. The feeding program provides a traditional meal to impoverished children who otherwise might not have regular meals. Our program also provides a small income to cooks and raw food vendors, creating a local micro-economy.
One meal costs approximately $0.60.
You can provide:
– 40 meals for just $24;
– 100 meals for $60; or
– A year of meals for $216.
A small donation can give the gift of a life time. The feeding program not only lifts a burden from a child's parents, but lifts spirits through Christ and His word.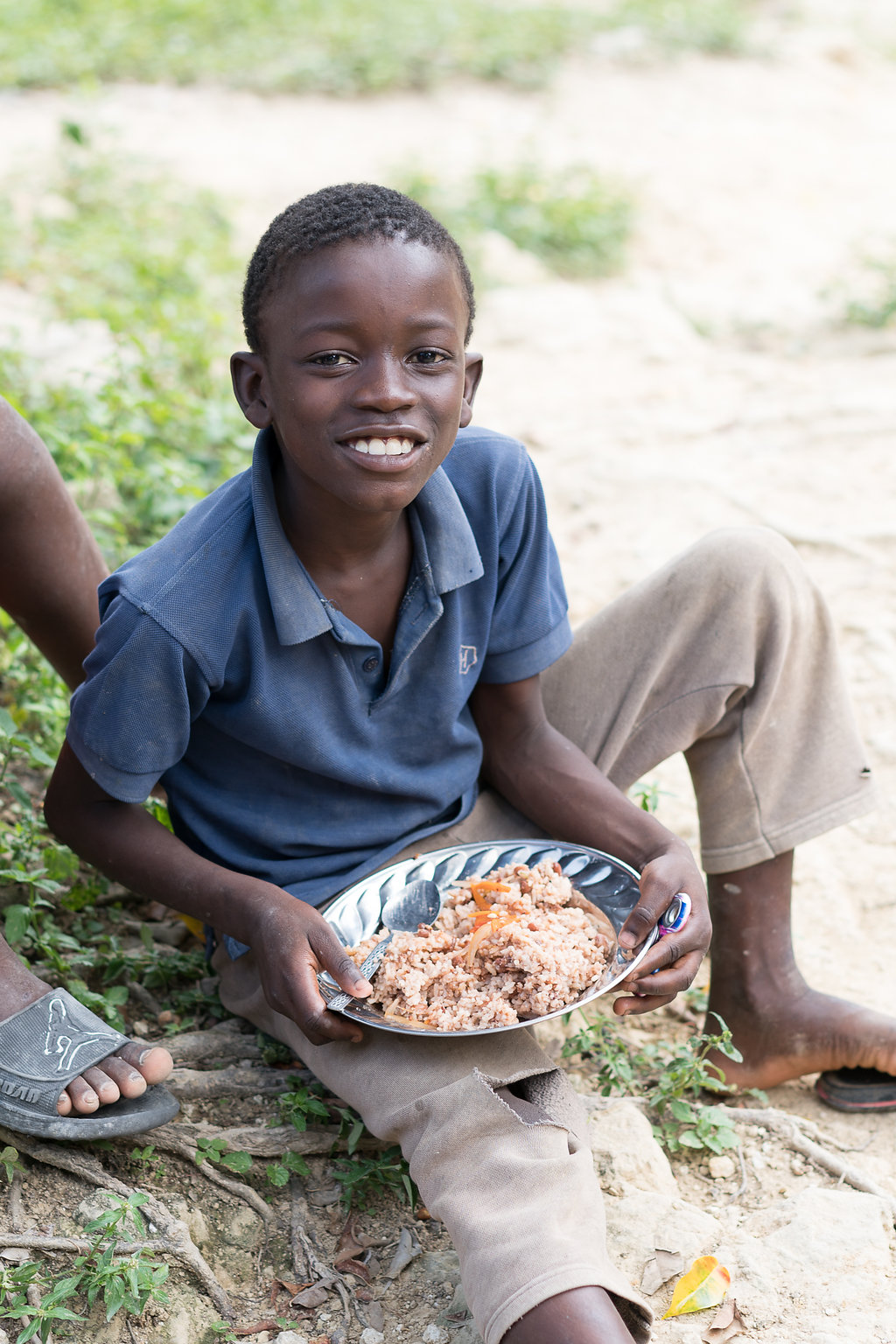 However You Can Help,
Helps More Than You Know
Believe in Haiti, a recognized 501c3 non-profit organization, is devoted to keeping Haitian families together through love, education, and service, while empowering individuals to rise above their current poverty level.
As a 501c3 non-profit foundation, your gifts to Believe in Haiti are tax deductible. If you have any questions about how to give or how to receive your donation acknowledgment letter in January for donations made the prior year, check out the 501c3 page under the About menu.
Subscribe to Our Newsletter
Sign-up to receive our email newsletter each month.
Address
Believe In Haiti
PO Box 935
Franktown, CO 80116
Phone
720-815-5756
Email
hope@believeinhaiti.org