Aerial View of
The Hope Center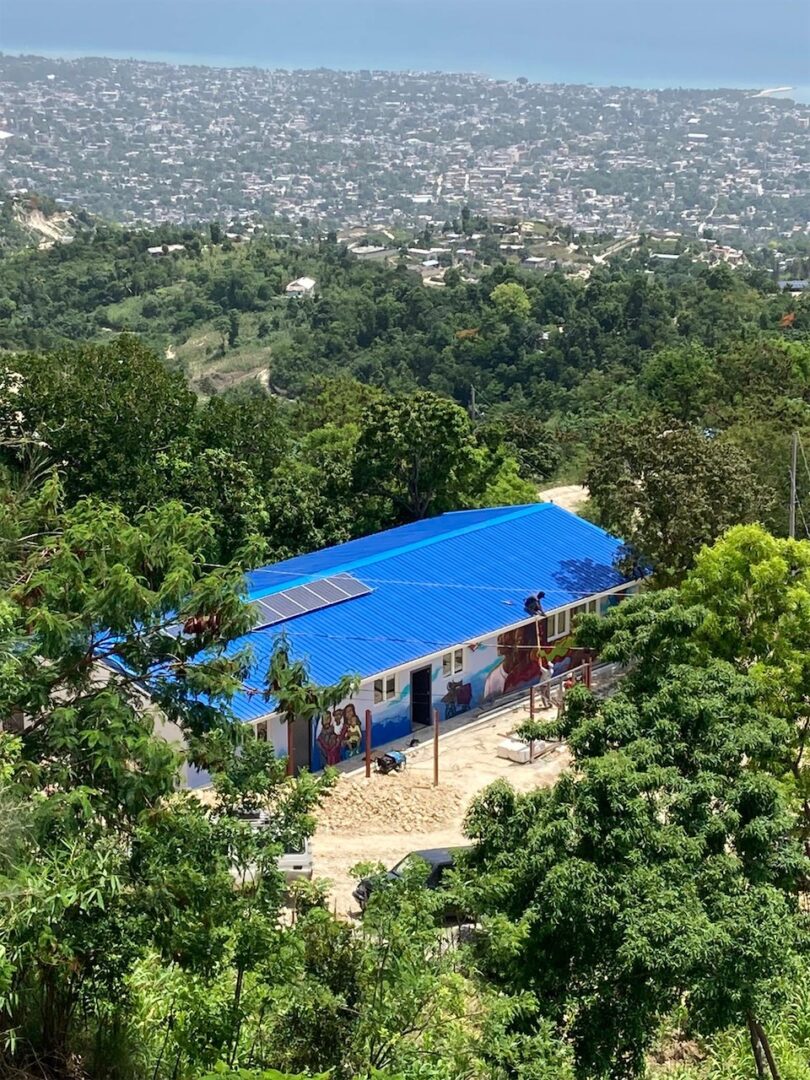 A building that has already become a thriving part of the community.
Video Tour of The Hope Center
The Hope Center has been a vision for many years and it is finally happening thanks to you!! With the Hope Center building underway, we are moving forward on our vision for this great facility. This includes expanding our post-secondary training programs, adding a library and a bakery. You can leave a lasting legacy and help further the mission of Believe in Haiti by pledging your support to the continued development of our Hope Center. The following donation form contains a comprehensive list of naming opportunities that will allow you to attach your name to a designated space at the Hope Center and will help provide furnishings for those rooms. Your tax-deductible donation will greatly bless the lives of our friends and family in St. Roch.
$65,000 – Name the Hope Center
$25,000 – Bakery
$25,000 – Community Education Room
$25,000 – Library
$10,000 – Uprade Solar System
$3,000 – Kitchen Cabinets
$1,000 – Computer for the Library
$1,000 – Book Shelves
$1,000 – Books for the Library
$200 – Sewing Tables
$100 – Library Tables
Or enter your personalized gift amount
Donate Now to Lock-In Your Opportunity
Progress! The idea of the Hope Center is no longer a dream, it's a reality. A building to serve as a foundation for the community is already the place to be in the community. Each day the door is opened to the St. Rock community, the community responds devouring the activities and friendships our on-site team offers. Here are just a few of the benefits to the community and our team we have gained with the opening of the Hope Center:
English Classes
Reading Library
Sewing Program
Tutoring
Parent and child education courses
Feeding Program
Housing for in-country directors
Safe storage of imported supplies
And more!!
We are excited to finally have this centralized, safe location to allow us to focus on building relationships with the community. We can't wait to see what's next for the Hope Center.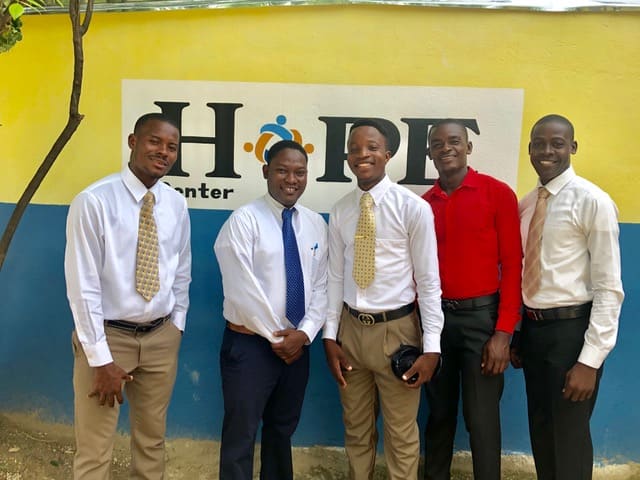 However You Can Help,
Helps More Than You Know
Believe in Haiti, a recognized 501c3 non-profit organization, is devoted to keeping Haitian families together through love, education, and service, while empowering individuals to rise above their current poverty level.
As a 501c3 non-profit foundation, your gifts to Believe in Haiti are tax deductible. If you have any questions about how to give or how to receive your donation acknowledgment letter in January for donations made the prior year, check out the Donor Care page.
Subscribe To Our Newsletter
Sign-up to receive our email newsletter each month.
By providing your email address and clicking the button above, you are opting-in to receiving email communication from Believe In Haiti. You may opt-out at anytime using the unsubscribe links provided in the received communication.